Personal Project / Motion Graphic / 0'55" / 1920*1080 / 2020
Photoshop / After Effects

Nature, photography, and motion design are three essential things in my life. The purpose of this video is to combine my passion together and to commemorate the diverse and spectacular landscape on the earth and the memories that I had on every trip.
To make the photo looks more vivid, I capture the picture of me from other photos and add them to this video as a foreground. Then, I broke the photos to several layers and applied camera moves and 3D layers in after effects to make the depth of the scene more obvious. I also added some pictures of birds in photo eight, arranged the position in different depths. Through the motion I designed for these photos, I hope to let viewers feel as if they are immersing in the environment.
To make the transition between different photos looks smoother, I try to set the order of photos with a similar composition. For example, the photos four and five which were shot in Grand Canyon, I match the mountain and the sky behind the subject in these two pictures in the same height so as to make the background look as if seamless. I applied this concept also in photo eleven and twelve.
Hehuan Mountain in Nantou, Taiwan.

Date: Apr, 2017
Grand Canyon in Arizona, U.S.

Date: Jul, 2019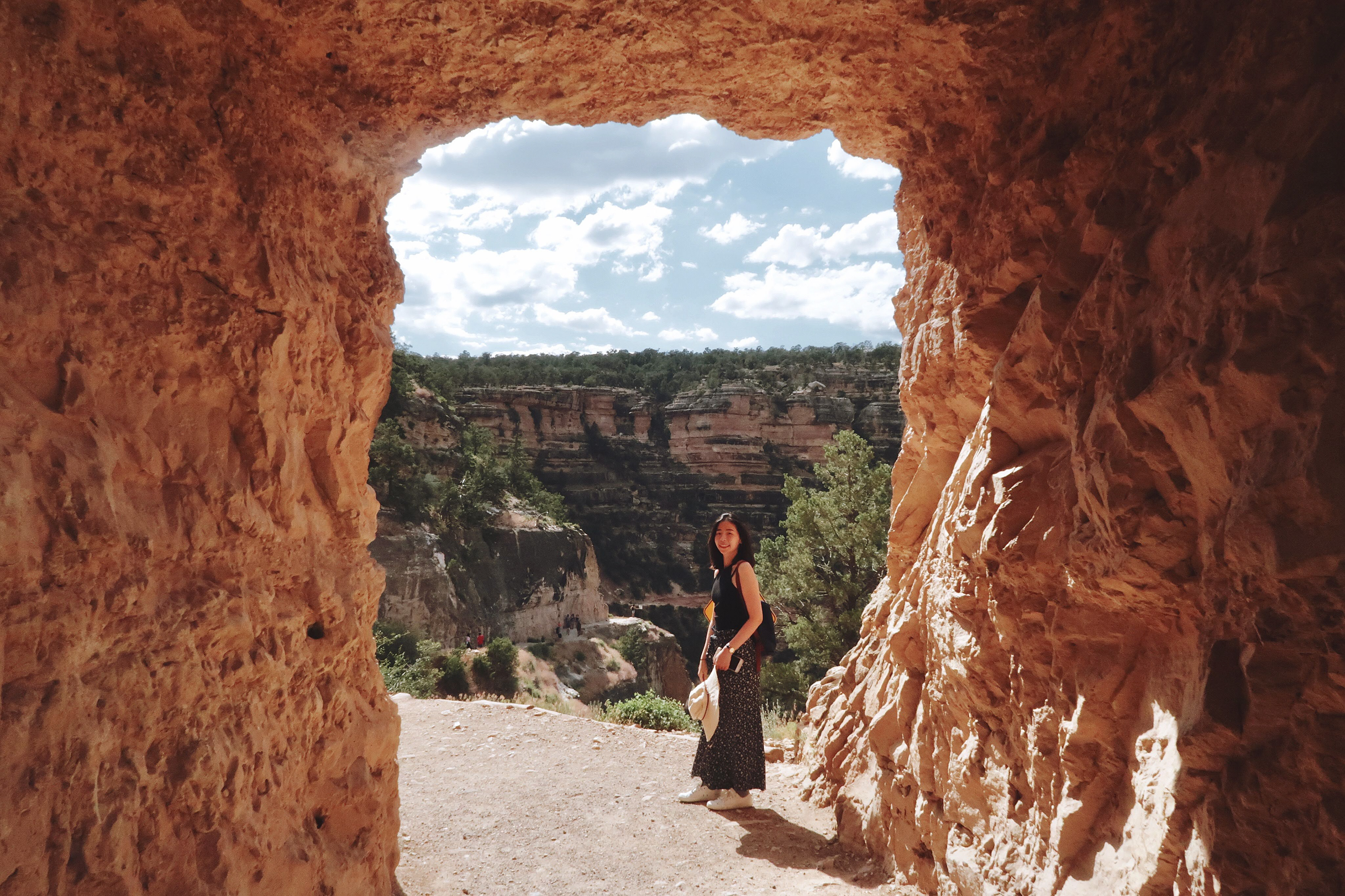 Hanging Garden Trail in Arizona, U.S.

Date: Jul, 2019
Horseshoe Bend in Arizona, U.S.

Date: Jul, 2019
Little Colorado River Gorge in Arizona, U.S.

Date: Jul, 2019
Marble Canyon in Arizona, U.S.

Date: Jul, 2019
White Mountain in New Hampshire, U.S.
Date: May 2019​​​​​​​
Chia De Botanical Garden in Hualien, Taiwan

Date: May, 2018